---




ALBATROSS!
Anime Image Archive
PART 2
Anime related LINKS and update history:

BLACK = Regular Text - - Dark Red = UN-VISITED LINK - - Off Grey = VISITED LINK






"AND NOW FOR SOMETHING COMPLETELY DIFFERENT..." LINKS!

OTHER IMAGE & WALLPAPER ARCHIVES!:


DeviantART - Where art meets application


We-Love-Anime.com
Ultimate Animanga Archive - image archive
---

HEY, BROTHER, THEY HAVE GOT THE LINKS!:



Anime Support Center - links
---

FORUMS, ANIME INFO, ETC...
... that is to say, these are the one's I visit, from time to time...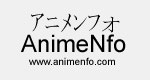 ---

THE PAGES THAT HAVE A BIT OF EVERYTHING...
AND THEN SOME!:







Once again...
Thank you for checking this page out...
and for not smoking, keeping the sky background clean.

UPDATE HISTORY:


---
Compliments received... so far...

Select here to return back to
PART 1



Anime Image Archive Main Page




webmaster:




end of line . . .